Southern California's Attorneys
Partners
Because we know that our client is the most important person in any legal matter, every one of our clients can expect the highest level of service from our experienced team of attorneys and staff. We maintain the highest ethical standards and commitment so each client can anticipate the best possible results. Our firm's reputation and success depends on the character and integrity of every member of our firm.
Partner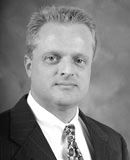 Mr. Grombchevsky dedicates a substantial portion of his practice to litigating cases of employee rights, especially sexual harassment and hostile work environment. He is admitted to practice in a number of courts, including the U.S. Supreme Court, U.S. Court of Appeals for the Ninth Circuit, U.S. District Court Central District of California, as well as all of the State Courts of California.
---
Partner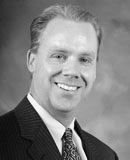 Mr. Harris became a partner with the firm in 2002. He was born in Montebello, California, and graduated with a Bachelor of Arts degree in Social Science from the University of California at Irvine in 1994.
---
Free case review and confidential consultation
Call Harris Grombchevsky LLP in Orange County, California at (888) 427-8064 for a free case review and confidential consultation with our lawyers.