Orange County Truck Accident Lawyer
We've Recovered Millions for Our Clients
Unfortunately, truck accidents occur often. According to the Federal Motor Carrier Safety Administration (FMCSA) in 2019 alone large trucks or buses were involved in 5,237 fatal accidents and 127,000 accidents that resulted in injury. Furthermore, there is typically a higher percentage of trucks moving in and out of popular tourist destination cities, making the residents of Orange County even more at risk for being injured in a trucking accident.
Who is Liable After a Truck Accident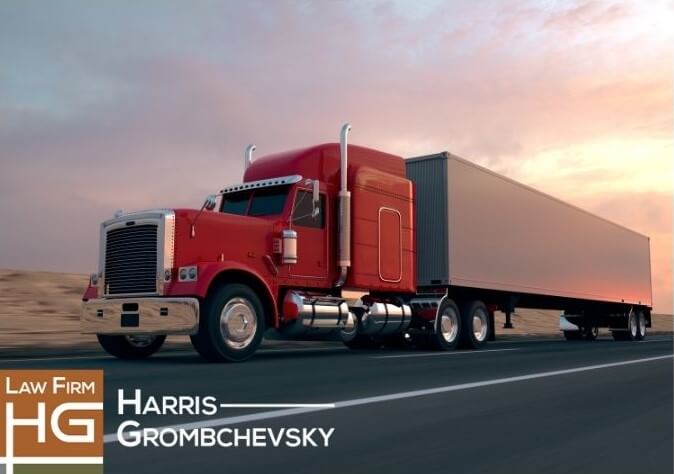 One of the first steps in filing your truck accident claim is determining who is liable for your injuries. A common misconception is that the driver is always liable, in truth liability is more complicated. Truck accident liability is more focused on what caused an accident rather than who was driving.
For example, if an accident was caused by driver fatigue or inadequate training the trucking company may be held responsible, but if the accident was caused by a defective part a truck manufacturer may be responsible. There are circumstances where a truck driver is held liable, most notably if they own the truck involved in the accident or if the accident was caused by their negligence, such as drinking and driving. Common causes of truck accidents include:
Driver fatigue
Distracted driving
Driving while under the influence
Improperly loaded cargo
Improper truck maintenance
All truck accidents require a certain amount of investigation to determine where the responsibility lies. Our Orange County truck accident attorneys are skilled accident investigators. Our legal team knows what to look for and where in order to secure the information needed for a solid case.
Trucking Regulations
Because large trucks can cause such catastrophic damage to other motorists, truck drivers are required to follow more rules and regulations than other motor vehicles both on and even off, the road. One important set of trucking rules is called the hours-of-service regulations.
These regulations aim to prevent fatigued driving in truck drivers, a major cause of accidents. As such these rules are built around ensuring that truck drivers are not overworked and get an adequate amount of sleep and rest each day. According to this law:
Truck drivers can work up to 14 hours in a day. Of these 14 hours truck drivers can only drive for 11 hours, with the remaining time spent on rest or meal breaks
Truck drivers must rest for a minimum of least 10 consecutive hours before beginning a new workday
Truck drivers are required to take days off work at regular intervals
Unfortunately, these rules are not always followed, increasing the risk of an accident. Sometimes these rules are not followed due to truck driver negligence but most often it is a result of pressure from the trucking companies. Allowing drivers to take days off work and limiting the number of hours they can drive ultimately costs their company money. While some trucking companies accept these facts, it's not uncommon for some to intentionally disregard them. When this happens, trucking companies are often found liable for damages.
Why Do I Need a Truck Accident Lawyer?
Recovering the compensation you need and deserve to cover your suffering after a truck accident without the aid of an experience attorney can be extremely difficult. Trucking companies are nearly always backed by top-tier law firms whose job is to protect the trucking company, which in turn usually means, keeping you from recovering the compensation you deserve. Our truck accident lawyers in Orange County are backed by decades of experience and are skilled in handling truck accident claims. We can help you both navigate and know what to expect during the entire claims process.
---
Call us today for a free consultation and learn more about how we can help you.
---
Why We Continue To Stand Out
Contact Harris Grombchevsky LLP for a Free Case Evaluation